Thailand, the land of a thousand smiles, has recently been named as one of the best countries for traveling according to reports of US News and World Report. The country grabs the 21st position in the Best Country Overall. It is also listed amongst the top 10 nations which are open for big business opportunities, known for heritage, and a lot more. 
Thailand's popularity as a tourist destination owes a great deal for the hotel industry. So, visiting Thailand anytime? One of the most significant things to choose when visiting a new country is a 'hotel' with perfect accommodation and hospitality services. Hotel industry helps in boosting travel and tourism for a country. Also, it increases the opportunities for investment. 
ECONOMY OF THAILAND'S HOTEL INDUSTRY:
Thailand is named among the best countries for traveling. In the year 2015, the economy of Thailand increased by 2.8 percent. It became Southeast-Asia's second-largest economy. The growth is improved and powered by the government incentive measures and a flow in tourist spending which are mainly from China. 
Thailand ended up with total hotel occupancy of 73.4 percent in 2015 which is an increase of 13.6 percent over 2014. December 2015 was mainly a strong month as hotel occupancy levels reached 77.4 per cent. This is the highest level so far reached since 1995.With the successful Tourism Industry in Thailand, Bangkok still needs more rooms to accommodate its travelers. 
Assurance in the hospitality industry for the coming years is high in Thailand as the number of visitors keeps increasing! The Hospitality Industry also offers great career opportunities to international Hoteliers.
INVESTMENTS IN THAILAND'S HOTEL INDUSTRY:
Thailand is considered as one of the preferred choices as a destination for hotel investment because it is one of the most attractive travel destinations. Thailand's hospitality investment market remains attractive to both domestic and foreign real estate investors. 
After the market slump during the Global Financial Crisis that erupted in 2009 it has steadily improved. Hotel transaction when tracked by JLL's Hotels and Hospitality Group reached volumes across the country for about THB 10.9 and 13.9 billion in 2013 and 2014 respectively.

INVESTMENT DESTINATIONS:
Investors are interested in acquiring hotels in Thailand for a number of reasons. These reasons include lower capital values, relatively higher yield returns whether  the opportunity for the incoming investor to add value and the long term prospects or the outset of the investment in Thailand's tourism industry than in more developed market such as Singapore or Hong Kong. 
The initial investment destinations for investors mostly cover the main Bangkok, Phuket, and Samui markets. Chiang Mai, Pattaya, KhaoLak, and Krabi come under secondary markets which also attract some investors.
Bangkok, one of the most visited cities in the world remains Thailand's most attractive hotel investment destination attracting both leisure and corporate travelers all year round. In Bangkok, investor demand for assets has driven asset prices ever higher in spite of a huge amount of new supply of hotel rooms of a hotel in the prime Sukhumvit area.
Phuket has also proven to be an extremely flexible market in recent years. This happened when JLL advised resort transactions on nine resorts deals for a combined volume of approximately THB 14.8 billion. Investors are attracted to Phuket due to the growing infrastructure of direct airlift that is available to Phuket International Airport (PIA) which isolates the market from disturbances in Bangkok. 
For instance, in 2014, the protests caused visitor arrivals to drop by 11.3 percent when compared to 2013. Compared to Bangkok, expansion of PIA's capacity, road infrastructure and the ability to achieve a higher yield return will make it as one of Asia's investment hotspots.
Other than these two, Samui is also a good investment destination. It is named more 'boutique' destination rather than the 'mass tourism' characteristic of Phuket as its limited airlift and high airfares resulting in some of the highest Revenue per Available Room in Thailand. The arrival of Suratthani as a low-cost airport hub has also increased access to Samui. This is the main thing that supported the growth in the number of visitors to the island. 
Also, new resorts construction presents a favorable environment for hotel investors investing in Samui. Currently, a number of resorts in Samui are being marketed for sale by JLL which have received strong interest from investors. There is an abundance of opportunities and operating costs are relatively low. 
Moreover, the airports of Thailand have achieved new records during the year 2015. The country has six main airports which made a new record of the number of passengers. The count reached to around 110 million travelers last year. The Don Mueang Airport, terminal 2 which has been renovated, is now formally working to handle a larger number of passengers i.e. up to 30 million which was around 18.5 million till last year. 
Also, there are reports that the pending expansion project of Phuket airport is to be completed soon. This will double the total passenger processing capacity annually from approximately 6 million to 12 million. The Tourism Industry of Thailand is very strong in spite of facing huge challenges. 
The country of Thailand is highly optimistic and hopeful for the coming years as the number of tourists visiting the Thai Kingdom is continuously increasing. The Hospitality Industry of Thailand also offers good opportunities for career development in the international hoteliers.
ACHIEVEMENTS OF THAILAND'S HOTEL INDUSTRY:
Thailand's hotel industry has reached new heights in 2015, according to a leading research institute STR Global at Thailand Tourism Forum 2016. This was held recently at the InterContinental Bangkok. InterContinental Hotel Group reveals the expansion of Hotel Indigo in Thailand, as investors call for a lessening of regulations to boost capital inflows into the country's tourism sector. 
Thailand, at the end of this year, made an overall occupancy of 73.4 percent, an increase of 13.6 percent over 2014, as arrivals increased up to 30 million, driven by the demand from the mainland China market. December was particularly a strong month as occupancy levels reached 77.4 percent which is the highest levels since 1995. 
IMPACT OF TRAVEL AND TOURISM ON HOTEL INDUSTRY:
Travel & Tourism is one of the most important economic activities in most countries around the world. This sector has significant direct, indirect or induced impacts on the country's economy. The UN Statistics Division-approved Tourism Satellite Accounting methodology (TSA) measures only the direct contribution of Travel and Tourism sector. 
According to the annual research of WTTC, Travel & Tourism's total contribution is much greater and aims to record its indirect and induced impacts. In 2014 the direct contribution of Travel & Tourism to GDP was THB 1, 037.3 billion which is approximately 8.6 percent of GDP. In 2015 the GDP increased by 3.4 percent to THB 1,072.6 billion. This is the effect of economic activity created by industries such as hotels, travel agents, airlines and other passenger transportation services. By 2025 the direct contribution of Travel and Tourism to GDP is expected to grow by 6.7% per anum to THB 2,045.0 billion which is 11.7 percent of the total GDP.

The Tourism Market of Thailand
In recent years regional travel trends have also played a key role to strengthen Thailand's tourism market. The Asia-Pacific market gradually favors short trips, beach holidays, city trips and traditional tours. There has also been a shift towards exclusive hotels and higher levels of average spending. From 2007 to 2014, the number of four and five-star hotel reservations increased by 16 percent, which translated to 45 percent of total bookings whereas the share of one-, two- and three-star hotels declined by a similar rate to less than 30%.
HOTEL INDUSTRY AND DIGITAL AGE:
Hotels should fully integrate their digital strategy and technological improvements into their overall strategic plan. To ensure that technology does not become a turn-off, hotels need to understand and segment their guest's necessities. Every guest is different from other such as business travelers will be different from older guests, millennial will have different needs to families, and Chinese tourists may be different to those who belong to other parts of Asia. 
Once the classification is done, the hotels can balance the different digital strategy and technology added value for each depending on their needs. It is assumed that by considering and implementing the following strategies, the industry can explore more growth.
Consider subcontracting of employees to reduce expenses and improve efficiencies. 

Ensure that the staff members are fully trained to do the work that is required. 

Internal staff must be assigned to control the digital strategy, but sometimes this work needs to be outsourced too.

Implementing technologies which reduce cost, make savings, increases efficiency and followed by technology that will simply add a star to the guest experience. These technologies can help to improve sales.
EFFECT OF SOCIAL MEDIA:
Social media such as Facebook and Instagram are proven to help generate income. Simply raising awareness about a particular hotel can help in publicity. In order to achieve optimum results, the manner in which it is used needs to be properly understood and monitored. During searches, Google Metasearch is pushing out paid-for ads. As organized free search results are pushed further down the page during searches, the traditional SEO is also becoming less effective by potential guests.
HOTEL INDUSTRY AND CHINA:
Today, hotel industry appears to depend on Chinese tourists more than before. Hotel occupancy rates could greatly affect hotels due to the variation in the number of Chinese tourists. Hotel occupancy rates in Bangkok rose to 8% due to the number of Chinese tourists increase by 1%during years 2006 to 2010 whereas the figure rose to 11% in 2011. 
The industry was also affected in the same way when the number of Chinese tourists dropped. In order to balance potential growth opportunities and remove the threat from the political sensitivity of Asian tourists, Thailand's tourism industry should, therefore, arrange a strategy of risk diversification. This should also take place in order to maintain the Western tourist markets. 
Tourists tend to drop their advance room booking in favor of online booking as it offers better deals when bookings are made closer to check-in dates. The hotel industry consequently aims to maximize the benefits of the internet so that competitiveness gets enhanced and marketing strategies can be implemented in response to customer behavior.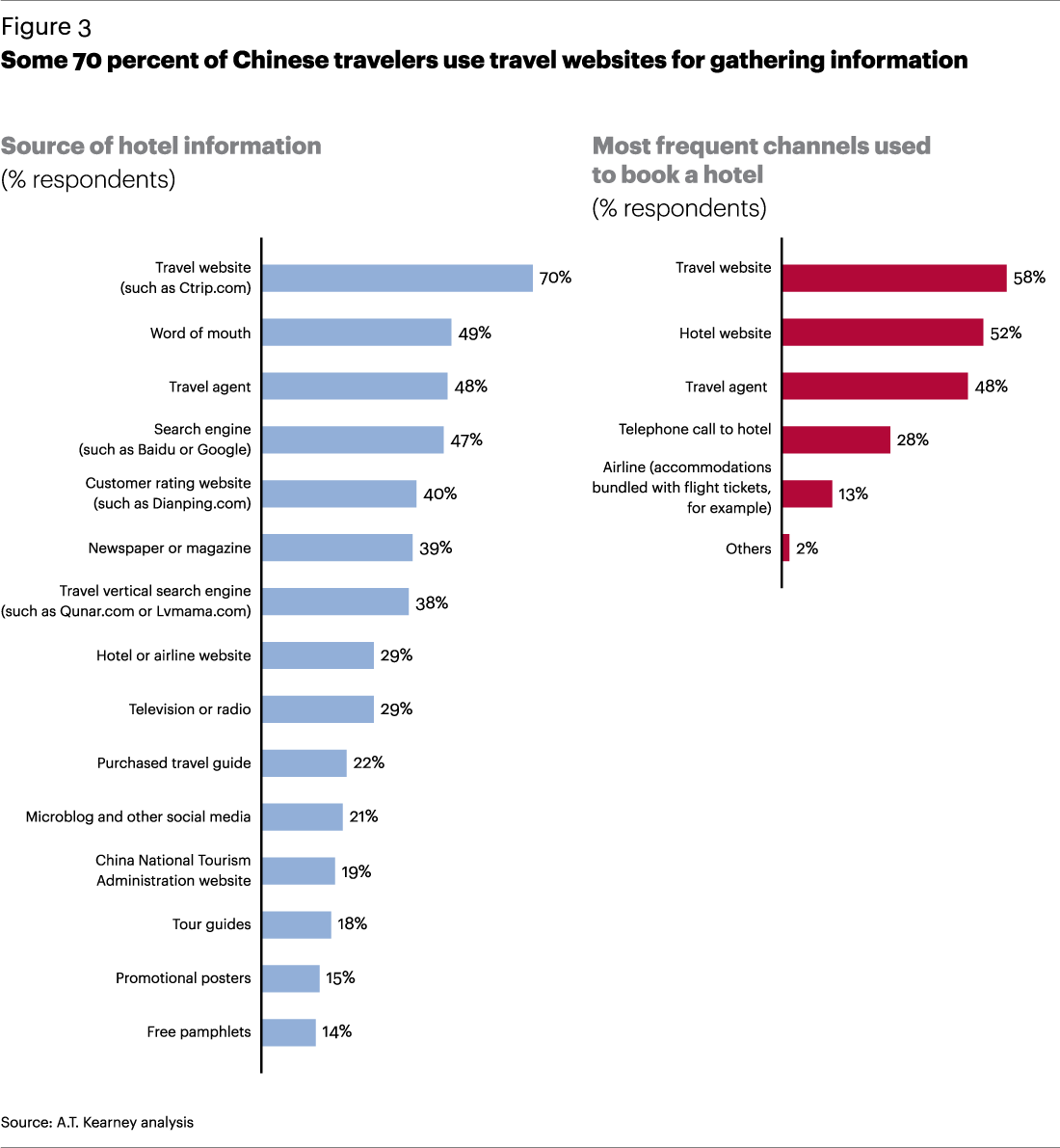 In the long term, tourists from emerging markets will have an increasing number of alternative destinations. In order to achieve sustainable growth, Thailand's tourism industry must enhance its competitiveness. Short term strategies and short term growth should not be accepted for Thailand's tourism industry as the industry still benefits from expanding new markets. 
Sustainable growth is considered as a key to success. Attaining this will require promoting Thailand's prominent tourist attractions. Thailand should more focus on environmental issues and improvement of the nation's ICT infrastructure. For these two issues, the Travel and Tourism Competitiveness Index gives Thailand low marks when measured among 140 countries around the world. 
Thailand is still facing problems with pollution, wildlife conservation, and a lack of environmental treaty enforcement. Despite rapid growth in foreign tourists' online events, Thailand's ICT infrastructure continues to lag when compared to other countries as internet utilization is low. This issue can be undertaken progressively with vital support from the government as part of its plan to develop Thailand's digital economy.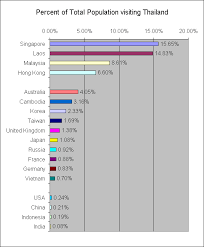 Thailand will remain the ideal travel destination for ASEAN and all Asian markets for years and desire to continue to grow and be part of that. There is an opportunity for even higher potential if the hotel industry can achieve long-term political stability and reduce foreign ownership restrictions.
FUTURE PROSPECTS OF HOTEL INDUSTRY
:
The future digital plan and approach of most hotels are already linked to the total business plan. Late starters do still exist in this market as it is found that 1 in 4 claimed that their plan is currently still in development. The hotel owners who resist digitalizing, the impact that it is already making in the sector may pay for these delays in the future as these hotels will get left behind due to the competition for guests is moving more to the online playing field.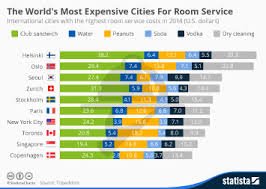 Investment in technology and digital strategy is still growing among most properties in the year 2016. With the increase in a number of wealthy tourists coming mainly from China, hotels should keep in mind about the online habits of this important group of guests. From their language and booking preferences to the online media channels that can be understood by this growing group of new arrivals. Hotels need to understand how to reach this new breed of guest in most effective way, as the traditional channels used for marketing of local or western guests will not be sufficient. 
Hoteliers would have to manage in making plans that will both attract and afford this growing sector of new tourist arrivals as the growing numbers of Chinese visitors demand staying at 4 and 5-star hotels. Many of the digital accesses that traditional visitors used will not be applicable to the guests from China. 
With regards to social media such as searches in Google, Facebook, Twitter, Instagram also don't work as these are officially blocked in China. One of the main future developments that hoteliers believe to focus on was to enhance booking software on their own website as nowadays the relatively high percentage of room bookings are made through the OTA channel. 
Also, there is the need to develop technology used in the check-in process. Here the modern solutions are able to lessen crowding at the front desk or reception and relieve staff for other duties. Although it may seem an ideal way, few challenges may occur relating to the operational procedures and keeping the personal touch that guests would expect from a higher class of property when the technology is implemented.
The Hotel and Hospitality Industry of Thailand is a rapidly growing field for business. And, many hotel groups are turning and exploring the market. Thailand, with its ideal location in the APAC region and a glorious reputation of being a family destination for travelers from all over the world, attracts a huge number of investors and hotel chains with tempting bright future. Consequently, the World's Tourism Organization foresees that Hotel and Hospitality industry will increase enormously in the years ahead.