BUSINESS SERVICES
Investment Consulting

Fund protection and return is priority
Startup in Thailand with its partners from the USA, Japan, Thailand, and India, is commit-ted to building relationships within the business community of Thailand and foster new ideas to identify excellent growth opportunities for their customers under the investor panel portfolio.
Startup in Thailand partners and collaborates with entrepreneurs with bright business ideas and investors with a vision of success that ultimately generates superior returns on investment. They aim to build a mutually productive business confluence of potential in-vestors and investment seekers in Thailand. They assist companies with their financing needs through their listed panel of investors.
They also help clients plan joint ventures, alliances, and other alternative structures. Their approach is research-intensive, unbiased, and confidential. They combine data and financial analysis with industry knowledge to help you realize the true value of an opportunity.
Startup in Thailand is open to partner with companies and financing projects as an angel investor or through equity funding provided the companies have any viable project and business plan. They can also invest in the form of debt financing.
Startup in Thailand also promotes entrepreneurship in Thailand through their BUILD Entrepreneur scheme, wherein they provide venture funding to potential entrepreneurs looking for investment for their dream projects
Seed Round
The Seed round investment amount typically ranges between USD 100,000 to 3 million US dollars. These are specially raised from the seed funds as well as high net worth an-gel investors. Investors are rewarded with stock options, convertible notes, and equity dur-ing the seed round.
Series A Funding
This funding comes from Venture Capitalists from our panel and typically ranges from USD 5 million to USD 10 million. Series A equity investors receive common or preferred stock of the company. The entire investment is based on the valuation of the company, how much it is worth, and how that valuation may change over time.
Read More: BUILD Entrepreneur scheme
Startup in Thailand with its partners in the USA, Japan, Singapore, and India work through its network of partners on M&A deals. Their industry-leading work spans corpo-rate strategy, private equity investing, and related disciplines. They combine data and fi-nancial analysis with industry knowledge to help their clients to realize the true value of an opportunity.
Larger projects are taken mostly as a joint venture or full acquisition wherein the man-agement team participates in inequity of an existing project or a new project which envis-ages substantial long-term growth strategy. Typically these projects have a range from USD 5 million to USD 100 million. Contact Startup in Thailand for a list of investment op-portunities/industries under the M&A or JV schemes.
They work with you to:
Advice on strategy and screening, due diligence, integration, divestitures and sep-arations, joint ventures/alliances, corporate finance, and much more.
Apply a comprehensive set of best-in-class diagnostics, frameworks, proprietary benchmarks, and other analytics tools and capabilities to guide target prioritization and screening, integration workflows, and other essential elements of successful M&A
Their global team of M&A advisory experts has helped companies across industries and geographies develop a disciplined, repeatable model that addresses four critical capabili-ties:
Target selection
Investment thesis
Value creation
Risk mitigation
INVESTMENT CONSULTING
Joint Ventures & Project Financing
Joint ventures (JVs) and alliances are attractive alternatives to buying another company. Sometimes, structures like these are the best bet for accessing the Thailand market. It can get someone to penetrate the market faster than a merger or acquisition, or help address industry structural challenges. They also mitigate one's downside risk by sharing it with a partner and by limiting the upfront investment.
Startup in Thailand assists its clients to cater to the financial demands that a business needs.
INVESTMENT CONSULTING
Investment Seekers - How to Apply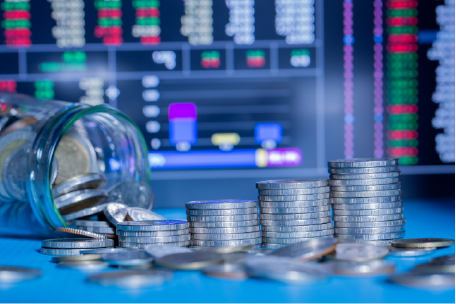 Startup in Thailand will be glad to receive your project initiative in the form of a project presentation (pdf format recommended) for their review. If the project is acceptable and within their scope of funding, they will make an offer on very clear and precise terms.
They expect the project presentation/business plan to be able to cover the following func-tional areas:
Profile – Introduction of the project owner/initiator
Introduction of the company/structure
Executive summary of the project
Summary of investment requirement and returns
Historical evaluation of business plan (whether existing or new project)
Financial structure and analysis to support the investment plan and proposition as presented (if available)
Scan copy of any form of identity and contact details
They should summarize the amount of investment needed in US$ or Thai Baht to fund the project with clearly defined time frames with expected return on investment.
Contact Startup in Thailand with your initiatives and get a free consultation.
Contact Startup in Thailand

with your initiatives and get a free consultation.