THAILAND INSIGHTS
Starting a Business in Thailand
How to set up a business in Thailand is a common question which many travelers ask especially those who have been enamored by the relaxed lifestyle they have experienced in Thailand. Many are keen to explore ways they could stay in this paradise for a longer period of time while taking advantage of the booming economy and making money.
STARTUP SPECIALIST IN THAILAND
Thailand is ranked 21st out of 190 countries in the World Bank's 2020 ease of doing business rankings. That is, it is among the top national economies to collaborate with. Every business in an alien country is different and demands a different approach. Few essential points that must be taken into consideration for doing business in Thailand to be successful.
Working with a local partner
Having an association with a local expert who has a thorough understanding of business implementation, is a valuable asset to help navigate the local bureaucracy A scarce use of English is also another point why one needs to have a partner to mitigate language difficulties and solve critical business issues.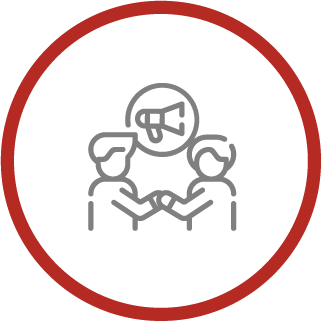 Understanding the people
Thailand has a different culture and it needs to be imbibed before doing business. So understanding local customs and etiquette will go a long way in building a successful local business while avoiding taboos. The secret of success in Thailand lies in building long-term and trustworthy relationships with customers/vendors and the support from a competent local adviser/partner.
Getting appraised
Business in Thailand is much more introverted than their western counterparts. Many companies fail in their attempt to start a business in Thailand because of their lack of a clear Thailand Market Entry plan and also local experience. Learning the tricks of the trade takes a longer time than imagined. So hiring a local business consultant is always the best choice.
STARTING A BUSINESS IN THAILAND
Ways to Start

a Business in Thailand
Thailand has business opportunities in abundance. A well-thought-out market entry strategy is crucial for any international company for overall commercial success. Business owners need to put the right direction and strategy for their market expansion plans. Here are a few common Thailand market entry options.
Thai Business Setup
Here companies or individuals would like to invest in their business of choice and would like to register an entity in Thailand for regular operations. It could be a branch of an international company or a stand-alone company belonging to various industries.
Startup in Thailand provides a unique service of New Business Management wherein they assist their clients by managing their business from end to end – from concept to execution becomes their responsibility. They provide an option to operate the business for few years to ensure return on investment before handing it over to their clients. This option is often proved to be the best for foreigners who can then run operations hassle- free.
Read more about New Business Management.

Branch Representation
Companies looking at testing waters before taking the plunge for any business in Thailand may opt for a full branch-like arrangement here.
Startup in Thailand offers a comprehensive and convenient market presence representation platform for its international clients in Thailand and helps it expand and branch out further in the ASEAN Region. They ensure that their clients accomplish their business objectives by leveraging their local expertise and established business connections.
The representation service of Startup in Thailand offers a customer-friendly, proactive environment with a team of Thai specialists who have the deep market knowledge and skills in procurement and business development, and are dedicated to working for the best satisfaction of their clients. It can be started instantly unlike other models.
Read more about Representation in Thailand
Business Acquisition
Buying is not always the best way to operate a business in a foreign land. Not only is it costly but requires a lot of paperwork and is time-consuming. However, it gives you a ready-to-go business, and opportunities to grab a good deal in Thailand are always prevalent. It would be your responsibility to grow the business in an uncertain business environment. Also, one needs to find out the reason to sell the business by the seller which might not be in your favor. However, it is very important to opt for Legal Assistance in Thailand to do due diligence on the records before investing.
Read More: What you should consider before doing business in SE Asia and Investment Consulting
Franchise
Franchise opportunities are ample in Thailand. For instance, Subway, 7-11, Dunkin Donuts, etc are all around in Bangkok. Many US franchises are much more popular in Bangkok than in the US itself. So taking up a franchise is one of the preferred ways to start up for foreigners.
Read More: Top 10 Franchises that you would love to start in Thailand
Start-up Business
The process is faster as compared to other businesses. Foreigners can invest in a green startup project with angel funding or a start up with their funds. Infrastructures for start-ups are available easily in Thailand. Furniture and office equipment can be easily bought or one can opt for totally outsourced serviced business operations including serviced office space.
For budding entrepreneurs, Startup in Thailand has a business model in place to assist them with Funding, operations, mentoring, etc. More details of it can be found at Build Entrepreneurs
Read More: Top 10 Business Opportunities in Thailand and Build Entrepreneurs
For all the above ways to do business in Thailand, one needs to register a company or have an association with a Thai partner. Contact Startup in Thailand for a no-obligation discussion on what would be the best option.
Thailand is now a preferred destination for foreign investment in the South East Asian region. The pro-active policies of the government here are innovative and forward-thinking that actively encourages socio-economic progress and development. The Thai authorities strongly support foreign investment in both financial and in the local industrial sectors, and its open-door policies over the last few years have been welcoming foreign organizations and businesses.
These business-friendly strategies by the Thai government are now providing multiple incentives to attract foreign investors. Such incentives comprise of tax exemptions and substantial concessions to import duty exemptions and permission to own land. Still, ownership of land by Foreigners is not a straightforward process.
Understand more about Thailand in our section – Why Thailand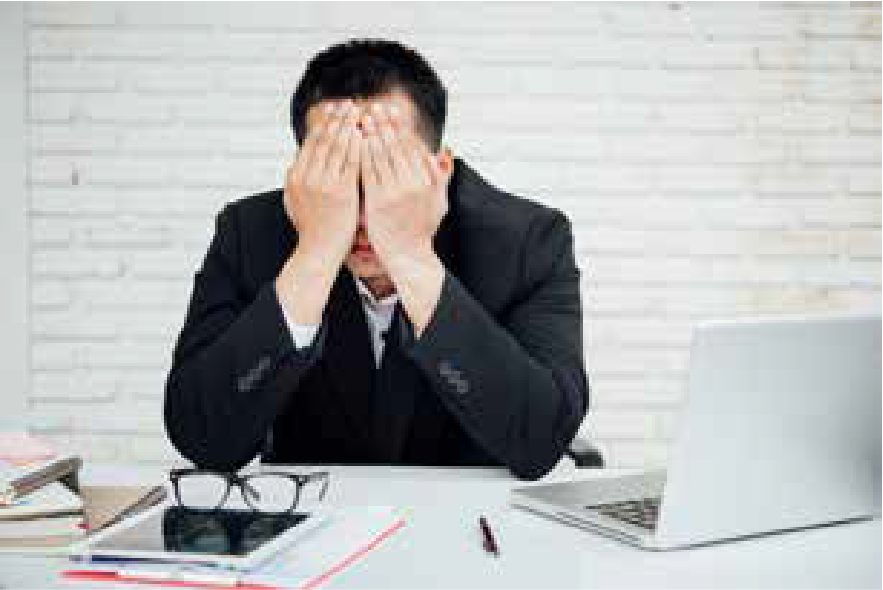 STARTING A BUSINESS IN THAILAND
Thai Company

which sectors to invest?
The laws in Thailand are pretty nationalistic. Thailand does not allow the buying and selling of economic areas and business categories for foreigners primarily under the Foreign Business Act (1999). Under this FBA act, foreigners are not allowed to engage in most business sections unless an external business operation work permit has been gained from the Director-General of the Department of Commercial Registration after gaining the approval of the Foreign Business Committee of Thailand. Distinct laws control and monitor foreign ownership of land as well as other such activities such as banking, insurance, finance, and shipping in Thailand. Thus a foreigner must comply with this act stated above to get a license to start a business in the Land of Smiles.
Learn more about the Foreign Business Act.
A company needs to be owned by the majority of Thais to run, the maximum partnership being 49 percent by a foreigner. In some cases, 39 percent is an obligation. The Thai shareholders in a company partly or fully owned by the Thais, need to submit evidence of finance used to hold shares, including bank statements and other documents.
Read More about Thai Business Registration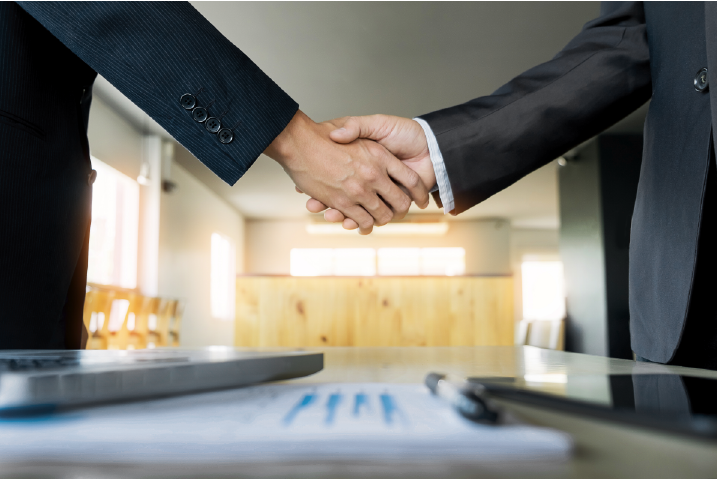 Exceptions to this clause are:
The ownership of an Alien Business License from the Ministry of Commerce, under the Board of Investment. Usually, very large capital or a very large number of Thais employed at the company, or technological transfer as in the field of energy fields are required to get this

Foreign Business License.

Read more :

Foreign Business License 

The Board of Investments

is a Government agency of Thailand. Its primary purpose is to offer information about various investment opportunities in Thailand. Foreign experts and skilled workers have to adhere to the Investment Promotion Act of 1977. Section 24 allows permission for non-native nationals to avail of 

investment opportunities in Thailand

. The license certifies an establishment to have tax holidays during its tenure and limited restrictions for foreigners to perform duties in Thailand.

Read More about

The Board of Investments 

American Treaty of Foreign Companies:

 Any foreigner who wants to set up a company in Thailand cannot own a company solely by himself; except for US citizens, under the treaty of Amity. This treaty was signed on May 29th, 1968. The history of this Treaty hail from the colonial times when Thailand was the only non-colony in the region and the US was an ally, and it further went on to Vietnam War years, when America was a major investor in Thailand.

However, an 

American Treaty Company

 is more complicated than a regular company. It costs double compared to any other Thai corporation, but the same scrutiny and governmental regulations as a Thai corporation. Read More about

Treaty of Amity 
Another option that an investor can explore for the registration of the company is to set up a Branch or Representative office in Thailand.
Consult Startup in Thailand for professional legal assistance in determining the way forward and advice on doing business in Thailand the right way.
STARTUP SPECIALIST IN THAILAND
Top 3 options for doing

business in Thailand
Startup in Thailand recommends either one of the two options for setting up a business in Thailand. These are chosen by most clients because of their flexibility and it's easy to start the business operations at the fastest possible time.
Thai Company Registration
To establish a Thai limited company one needs three promoters, one of these three must be Thai. A Thai limited company must have a Thai national holding 51% of the company in terms of shareholding, which means that foreigners can hold only 49%. Most people prefer to register a Thai company with a minimum capital investment of THB 2 million.
Thailand Representative
It is meant for business owners who are not keen on investing much in Thailand but would like to take advantage of Thailand's market opportunities. Startup in Thailand offers Thailand Representation Service meant for companies or business owners who would like to avail of all the facilities of a fully functional branch office at a fraction of the cost. [...]
Board of Investments
If an investor is setting up a large infrastructural project or a project related to technology, the best option is to apply for company registration through The Thailand Board of Investments and take advantage of additional incentives provided by them. This is also a way for foreigners to enjoy 100% ownership of the company and have an option to easily bring in ex-pats to work in [...]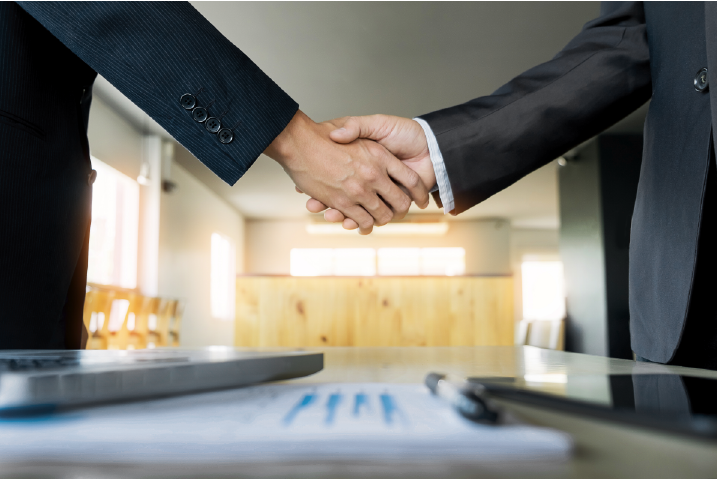 STARTING A BUSINESS IN THAILAND
Hiring a Startup Specialist

for your business
Startup in Thailand is a trustworthy, professional team and works hand in hand with Business Owners to advise and execute projects that are challenging and time-critical. They have flexible engagement models, customization as per your requirements on the project. Both standard and custom consulting are designed to meet the specific needs of your business. They take full ownership of such consulting projects and it can range from one-time engagements to long-term assignments
They consult you on various topics and find the appropriate answers
STARTUP – Planning & Execution
Seeking Funding: How and where
Team: Selecting the right people
Business Operations: Best practices and outsourcing
Resources, Activities, and Costs: Keeping the best in control
Infrastructure and tools
Legal consulting
Work permit and Visa advice whenever needed
Market Research of the competitive landscape
Cross country sourcing
Advice on procurement of any outsourcing services
Any other general consulting which is necessary for
YOU to be successful in Thailand/Asia
STARTING A BUSINESS IN THAILAND
Advantages of doing business

in Thailand
Starting a business or setting up a business in Thailand is not that difficult as the country holds high respect for foreign businesses.
In comparison to other Asian economies like India, China, Vietnam, and Malaysia, it is easier to do business in Thailand in terms of duration and cost. Thailand ranks 21st out of 190 countries in the World Bank's 2020 ease of doing business rankings. Thailand has a diverse manufacturing sector with a large array of goods ranging from toys, rubber, and furniture to jewelry. A skilled and cost-effective workforce is another cherry on the cake for doing business in Thailand.
Read More: Why Thailand 
Startup in Thailand is the only company in Thailand to provide a single-window solution for all business startup and expansion requirements: Investment Consulting, Legal Services, New Business Management, Representation Services, Business Development, Operational Support and Integrated Marketing Services.
Interesting Reads:
Contact Startup in Thailand

with your initiatives and get a free consultation.