LEGAL ASSISTANCE
Visas and Work Permits

in Thailand
Like any other country, it is a pre-requisite for every foreign individual to hold a valid Visa and Work Permit if they are intend to work or interested in opening a business in Thailand. However, things are a little more difficult and more challenging in Thailand than elsewhere. Every individual should have a firm objective and precise planning while applying for Visa and Work Permit in the Kingdom of Thailand.
Thailand Visas
A valid visa is needed if a foreigner would like to visit Thailand for either employment purposes, or to set up a business in Thailand, or to find a representative partner, or even to even visit Thailand as a tourist.
Requirements for a Visa :
Different rules are applied to different nationalities. However, one requirement that governs everyone who is applying for getting a Thai Visa is a having a passport with minimum 6 months validity. Even though this seems to be a simple requirement, some people still try to overlook it, especially when someone is visiting Thailand as tourists.
However, if someone is visiting Thailand for the purpose of education, business, retirement, investment, or employment, which needs longer stays, one should know the significance of this simple eligible criterion. Other than a valid passport, no other documents are required to travel to Thailand if the conditions of the Immigration Act of Thailand are met.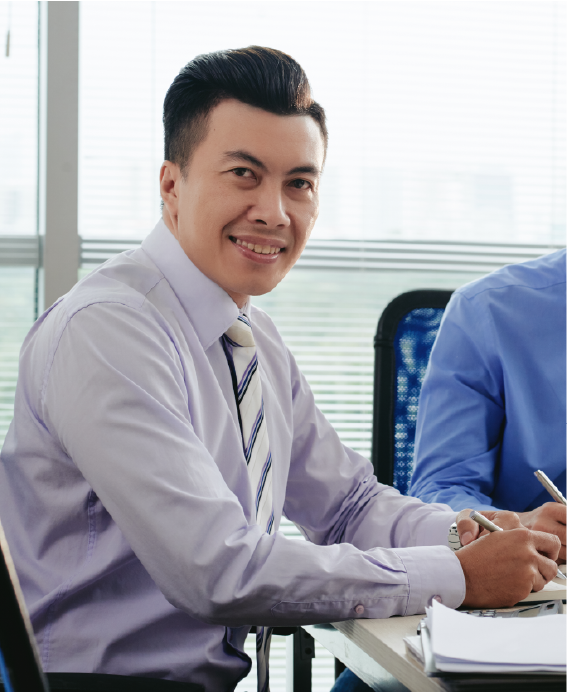 THAILAND VISAS
Contact us to know more about Thailand VISA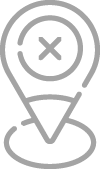 Address
75/47, Ocean Tower II, 23rd Floor, Soi Sukhumvit 19 (Wattana), Sukhumvit Road, Klongtoey-Nua, Wattana, Bangkok – 10110, Thailand

Talk to us
Mobile: +66 94 965 9989
Tel.: +66 2 665 7305 – 8
Fax: +66 2 665 7309

Direct Message
Inquiries: contact@adityagroupthailand.com
Careers: jobs@adityagroupthailand.com
Skype: adityainteractive
Visas for Business and Employment
Aliens seeking a prolonged stay, or those coming to work in Thailand, should obtain non- immigrant visas for all family members prior to entering the Kingdom. There are several categories of Non-Immigrant visas which include business visa category (B); dependent visa category (O); investment subject to the provision of the laws on investment promotion (BOI IB); diplomatic and consular visa category (D); performance of duties with the mass media (M); performance of skilled or expert work (EX); investment (with the concurrence of ministries and departments concerned)-(capital investment IM); study or observation (ED).
A non-immigrant visa entitles the holder to apply for a multiple re-entry visa to Thailand from the Immigration Division in Bangkok, as well as allowing the holder to apply for permanent residence in Thailand. It also provides eligibility for the issuance of a Work Permit, and eligibility for temporary visa renewal while processing issuance of a long- term annual visa.
Aliens are advised to strictly adhere to the rules governing each visa category. They should report any changes in address or status to the local police within 24 hours.
A business visa for Thailand is particularly designed for those who want to perform any legal business in Thailand. It is also referred to as a Non-immigrant business visa and the rules are the same as mentioned above in the Non-Immigrant Visa section. This type of visa entitles a person to obtain a work permit and open a bank account. However, still one needs to have a reporting procedure to the Immigration every 90 Days.
Differences exist in requirements for applicants depending on their employment. It is easier if the visa is applied while working in a multinational company or a BOI registered company, since it involves lesser scrutiny. However, the same applies for a non-immigrant visa, when done through a small company or companies registered through the Ministry of Commerce, one needs to double-check on the conditions of the embassy where they are applying.
Non-Immigrant O Visa is the visa one should apply for in case someone is retiring in Thailand or looking for a 1-year visa on the basis of being married to a Thai citizen. For visa applications by someone married to a Thai national, the required documents should include the original marriage certificate, the Thai spouse's ID Card and their residence registration papers.
For visa applications for retirement purposes, the applicant should be at least 50 years of age and must be able to show either a monthly income of 65,000 Thai baht or must have a bank balance of 800,000 baht.
The non-Immigrant O visa is often called a dependent visa as most spouses or children of an expat employee is given this visa.
Smart Visa
Other Visas
Here is a summary of various Visas that are offered by Thailand and mostly applied by foreigners
Non-ED Visa and Guardian Visa
This type of visa is meant for a parent of a student attending an international school in Thailand and is in a situation where his or her employment has been terminated or wishes to change jobs to work overseas while the family members are on dependent visas.
In accordance with the Order of the Royal Thai Police No. 327/2557, which has been effective since 29 August 2014, the children will be entitled to apply for a Non-Immigrant ED or Education Visa to study at the international school to issue documents to support the visa extension. Both parents can apply for Non-Immigrant O visas to stay as guardians of their children. In this case, each parent will be required to have a minimum bank deposit with a local Thai bank in the amount of not less than THB 500,000 each for at least three months before the application date (or at least thirty days for the first year of application).
However, if there is only one child, then the parents can only apply for one guardian visa.
Tourist Visa
On Arrival Visa
Permanent Resident Visa
Thailand Work Permits
Essentially, all non-Thai people need a Thailand working authorization, which is also commonly known as a work permit. Any foreign national who is planning to work in Thailand need to apply for a Thai Non-Immigrant B visa first and then apply for a work permit in Thailand before they are legally allowed to commence work.
It is important to note that there are restrictions on the types of work that foreigners are permitted to do in Thailand and people are only permitted to do the tasks that are outlined in their Thailand work permit. People who are found doing different types of work for money without the appropriate Thai work permit risk being given a heavy fine and may even be deported from Thailand. Therefore, it is essential to obtain the correct Thai work permit before doing business in Thailand. Here are details of how to get a work permit in Thailand.
Thai Business Entities that wish to obtain work permits for their foreign employees need to have at least two million baht fully paid-up registered capitalization. However, if the foreign employee has a Thai wife or husband, the registered capitalization may be reduced to one million baht. This figure has to be multiplied by the number of foreign employees in the company that needs working visas.
The Thai Business Entities and Foreign Business Entities may be granted up to a maximum of 10 work permits each and must employ 4 local employees for each work permit issued.
However, the Thailand Board of Investment (BOI) is certified to grant BOI promoted companies special rights concerning the issuance of work permits in Thailand for the foreign employees that are working on projects as technical experts for the company. However, in all cases, at least one Thai National would be required to get a Work Permit for a foreigner as BOI normally approve Work Permits on a 1:1 ratio.
Work Permit Process
Documents needed to procure a Work Permit in Thailand are :
Self Attested Passport Copies and Original Passport
Non- B Visa Stamp along with the Departure Card TM6
Self-attested copies of professional and educational qualifications
Detailed Resume showing present and past employments
Latest photograph in business attire (3X4cm) – 3 pcs
Marriage Certificate if applicable
In some cases, certified copies of the above may be required which needs to be done from the respective embassies.
Documents needed from the Employer for the Work Permit process are :
The Commercial Registration Department Certificate
Shareholders List that is certified by the Commercial Registration Department
Factory License (if applicable) issued by the Factory Department or the Ministry of Industry
VAT Certificate or Phor Phor 30
Withholding Tax form or Phor Ngor Dor 1
Social Security Payment receipt
All such documents must be certified by the authorized Director of the company with the company seal.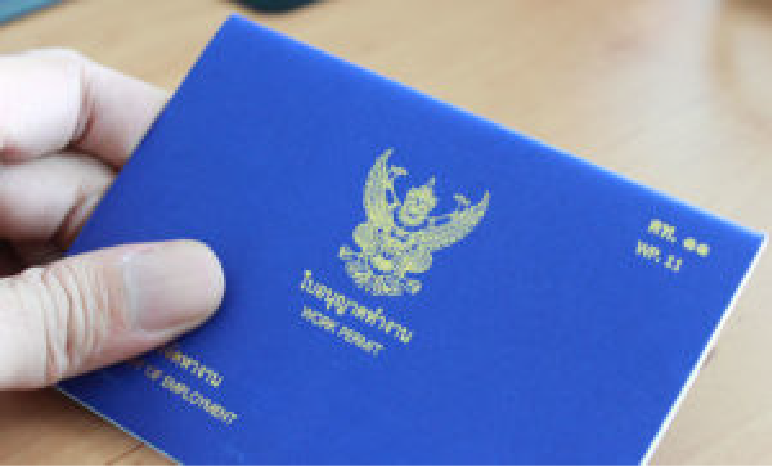 People who have received a Thai work permit still have certain restrictions that they have to follow, and failure to stick to these restrictions could result in a fine and even deportation if it is discovered by the Labor Department. People who have been granted a Thailand work permit are only permitted to work within the said company and for the designation work.
A hand holding Thailand's working permit visa in blue cover
People who are assigned to another location of the same company are obligated to obtain a new Thai work permit or include the location in the same work permit that will cover them to work in the new location. In case, anyone holds multiple job positions in more than one company, the same details have to be entered in the Work Permit as well.
Once the application for a work permit in Thailand has been arranged and prepared, the individual is also required to obtain a Tax Identification Card through their employer. The tax ID card contains details of the individual's Tax Identification Number, which will be used for any documents that need the tax identification number, which is also known as the TIN.
Visa Entries
Even though a Non-Immigrant B visa typically lasts for a full year and it is normally associated with Work Permit, it is important to note that the visa, if with a single-entry option, will automatically be canceled as soon as an individual leaves Thailand by plane, train or bus. So a multiple-entry visa is advisable for people staying long term. The same can be applied either at the immigration office in Bangkok or at the immigration desk at the airport.
The visa needs to be renewed before an individual applies for a new Thai work permit to avoid the situation that the visa expires while the work permit is being processed. A new visa can be applied for either within or outside of Thailand, depending on the case and the circumstances that are involved.
Cost
The government fee for Single-entry Non-Immigration B Visa is 1900THB and 3800THB for Multiple entries for the same. The work permit cost in Thailand depends on the duration of the employee contract. In case of 3 months duration, the government fees would be Bt 850, while for 6 months it would be Bt 1600 and for a year would be THB 3100. It is mandatory to remark that the cost to process a work permit in Thailand belongs to the company and not to the employee.
For more information, please check out the Work permit and Visa section in this Business Guide which can be downloaded for reference.
Work Permit in Thailand Infographic
Work Permit in Thailand
There are restrictions on the types of work that foreigners are permitted to do inThailand and people are only permitted to do tasks that are outlined in their Thai work permit. Here are details of how to get a work
Requirements to Obtain the Work Permit
All non-Thai people who want to work in Thailand needs a working visa, which is also commonly known as a work permit.
The Non- Immigrant Visa in Thailand
Before individuals can apply for or be issued with a work permit they must obtain a non-immigrant visa first.
Requirements:
Job offer from a company in Thailand
Requirements to Obtain the Work Permit
*Photocopies of each pages of employee passport signed and dated
*Signed copies of professional qualifications
*CV with previous experience
*Three photographs wearing business attire and taken within the last six months. Size 3x4 cm
Work Permit Documents that Must be Provided by the Employer
*Commercial Registration Department Certificate
*Shareholders List
*if applicable the Factory License
*VAT Certificate (Phor Phor 20)
*VAT Filing (Phor Phor 30)
*Withholding Tax form
Company Requirements
*At least two million baht fully paid up registered capitalisation per each work permit.
Contact Startup in Thailand

with your initiatives and get a free consultation.